Sound art
Various mediums, 2013-2015
Collection of sound sculptures, synthesizers, and experiments from the 2010s. Most were made in college, following extensive research in industrial design, architecture, and electronic music history.
---
Universal Mobile
Installation and performance, 2016

Collaboration with Genevieve Marsh

Documented by

Lyndsay Bloom

Felled tree branches, twine rope, chalk

Averill Park, NY, USA


Constructed a mobile of the universal superstructure (planets > galaxies > universes > beyond). Invited participants to dance and express themselves with this monumental mobile.



Rain Machine
Vocal art performance, 2016

Ladder, Bucket, Water, Plastic bottles, Rocks, Microphone with Speaker System
Documented by John Butkus
Averill Park, NY, USA


Performance exploring the concept of custodianship, specifically of the Earth. Beatboxing, manufacturing jobs, and storytelling converge in a waterfall-of-consciousness. Note: the video was, sadly, blurry, and the Rain Machine is not easily seen. The object itself was composed of a leaking bucket making the sounds and patterns of rain, which I fed constantly while improvising stories and music.




Bombastic Fiddle Stump
Office water cooler, electronics, 2015
Tear off your tie, steal the water cooler, and join the Mardi Gras parade with your very own Bombastic Fiddle Stump. Inspired by the
Stumpf Fiddle
–or Devil's Stick–a one-person-band classic. Collaboration with Tom Fox from
Vulpestruments︎︎︎
, Maya Lekova, and Saint-Clair Lefèvre. RS Components Hackathon winner at
Music Tech Fest Central︎︎︎
in Ljubljana, Slovenia.
Pillar of Sound
Electronics, 2014
A study of silence, expressed in architecture and music. Based on research of plumbing systems, anachoic chambers, and John Cage's music.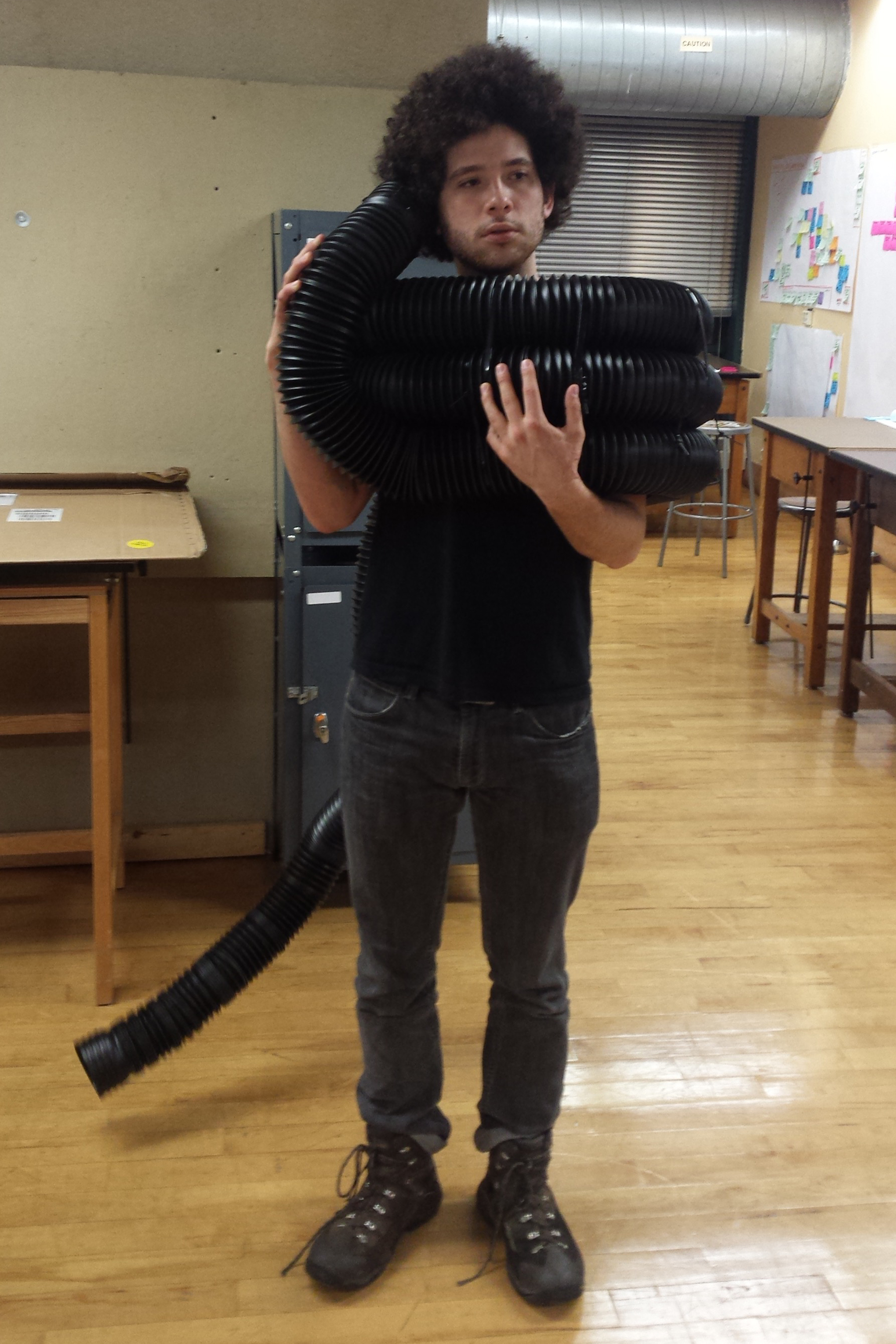 Stamped Synth
Electronics, 2014
An open-circuit synthesizer you can play with bare hands, on-the-go, with zero learning gap. A manufacturable design of a classic experimental synthesizer: the cracklebox circuit. My research for Stamped Synth was featured on
BBC Click︎︎︎
.
Prosthetic Synth
Electronics, 2013
Swing on an oscillator when you're injured, and blast away unwanted sympathy. Based off schematics in Handmade Electronic Music by Nicolas Collins.